National University Nazareth School and Adamson University open their best-of-three girls' championship series in the UAAP Season 85 high school volleyball tournament at the Paco Arena on Thursday, Mar. 16.

Game 1 is set at 8:00 a.m.
It will be a second consecutive Finals meeting between the Lady Bullpups and the Lady Baby Falcons. The last time the two teams met was in 2019, when NUNS still had Mhicaela Belen and Alyssa Solomon as players and Regine Diego as head coach, while Trisha Tubu and Kate Santiago were Adamson's main offensive weapons.
This time around, the Baby Falcons are led by Shaina Nitura, while Celine Marsh has been the top Bullpups' option. Villet Ponce-De Leon is also the woman in charge of NUNS this time around.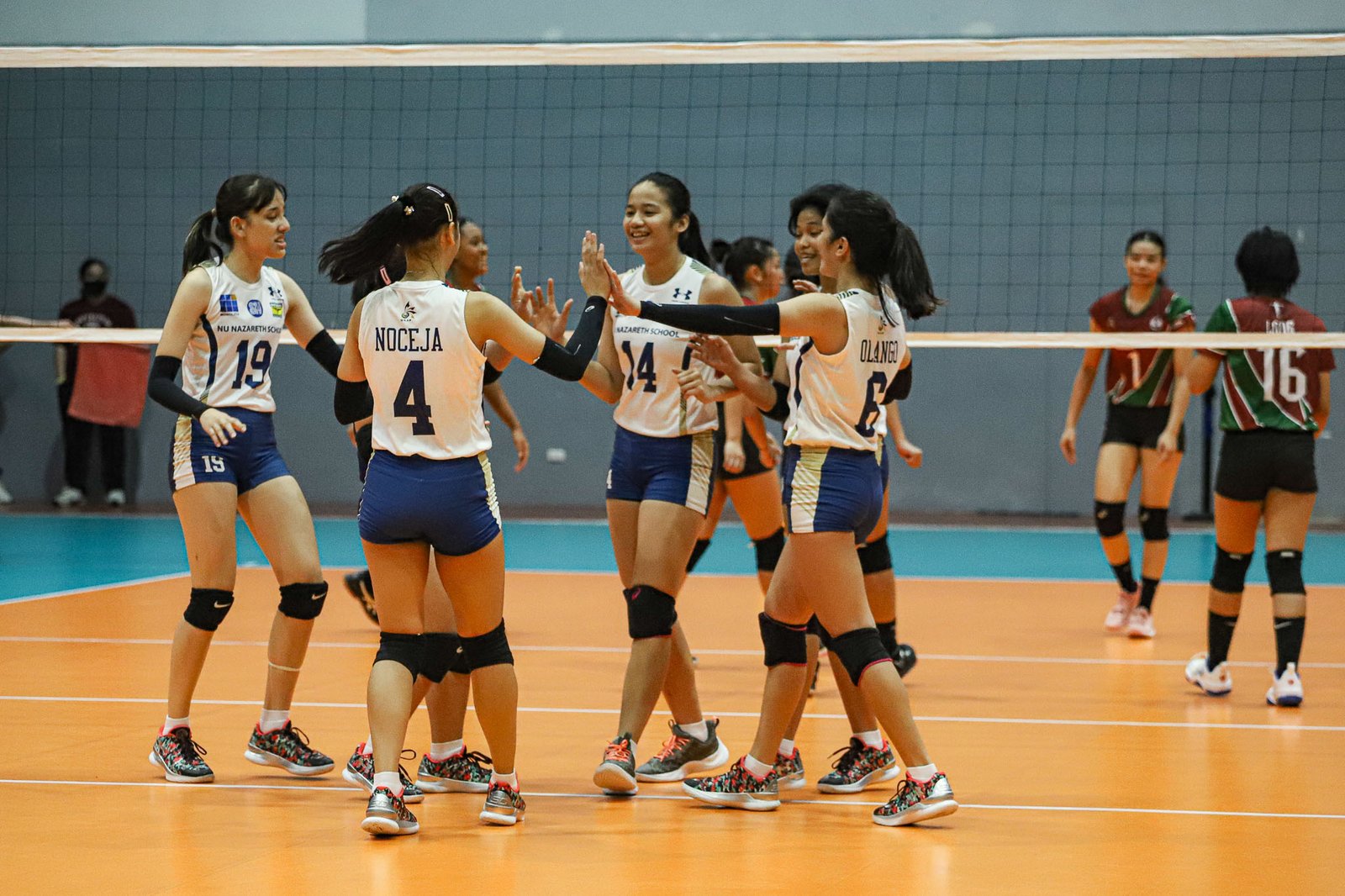 Eyeing for its sixth crown in the last seven seasons, NUNS went 10-0 in the eliminations and won 24 consecutive matches dating back from Season 82 in 2019.
Adamson finished second with a 7-3 record.
Game Two will take place on Saturday, March 18 still at the same time and at the same Manila venue while, if necessary, Game Three will be on March 20 at 11:00 a.m., still at Paco Arena.
The boys' Final Four gets going starting at 9:30 a.m., with titleholder NUNS taking on No. 4 University of Santo Tomas and No. 2 Far Eastern University-Diliman facing off against No. 3 University of the East.
Holding twice-to-beat incentive for finishing 1-2 in the eliminations with identical 10-2 records, the Bullpups and the Baby Tamaraws need only to beat the Junior Golden Spikers (8-4) and the Junior Warriors (8-4) once to advance to the best-of-three titular series.
If UST and/or UE force a decider, the game will take place on Saturday. If not, Game One of the boys' finals will immediately be played on the same day.