Vietnamese riders went 1-2-3 in Stage 6 of the 13th Biwase Cup in Vietnam on Monday, Mar. 13, with Kate Yasmin Velasco finishing near the front and two of her fellow Filipino riders gaining ground in the general classification.

Velasco was 16th in another bunched finish of the 130-km stage that started from Đà Lạt City and wound up in Phan Rang City with Vietnamese Bui Thi Quynh, Nguyen Thi Thu Mai and Nguyen Thi Thi filling up the podium.
The peloton completed the sixth of 10 stages of the race organized by the Vietnamese Cycling Federation in three and a half hours.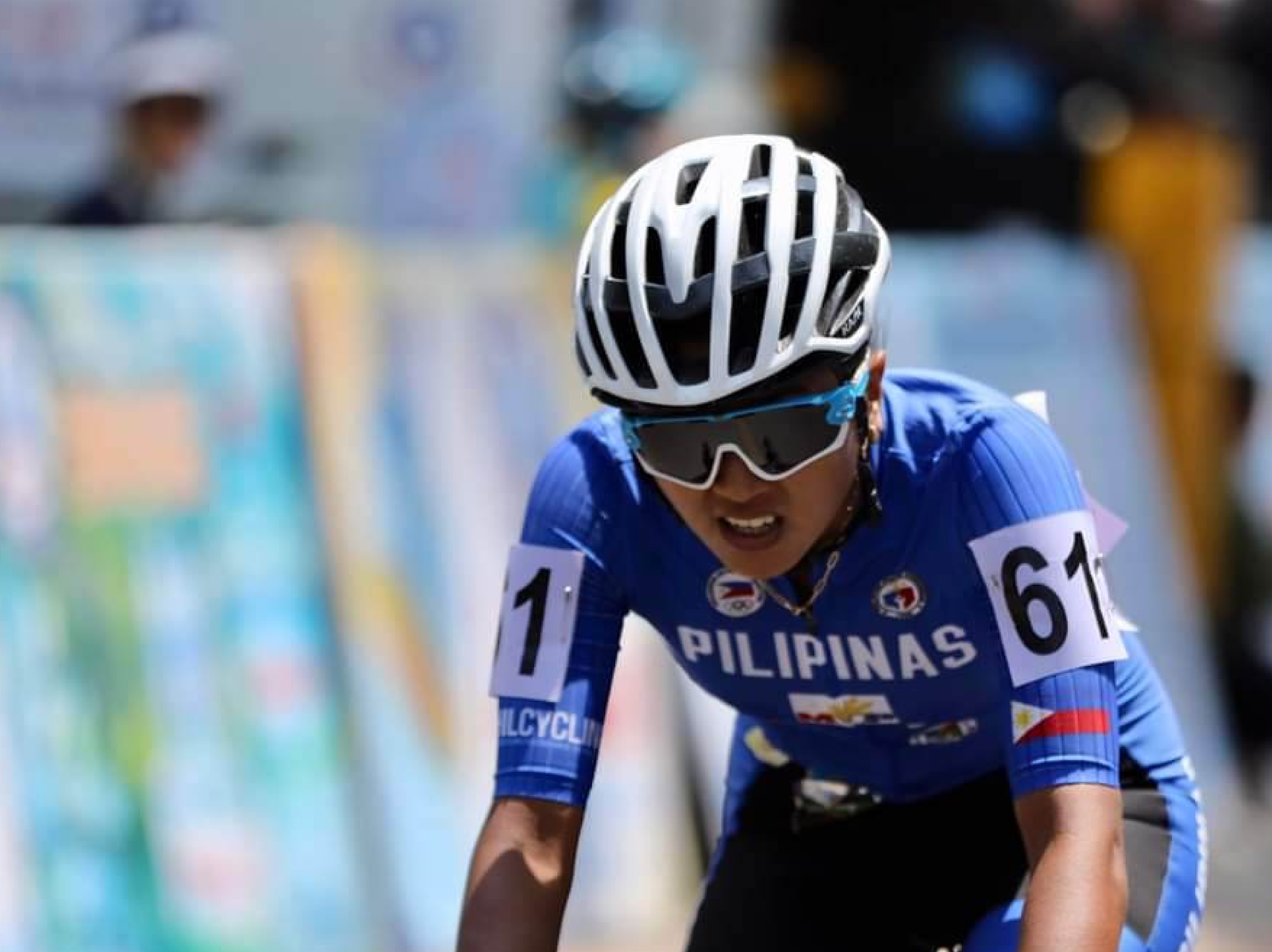 Maura de los Reyes, racing in the Mixed Team with three junior riders from Kazakhstan, and Avegail Rombaon finished 21st and 22nd, respectively, and Mathilda Krog was at No. 28.
Jelsie Sabado, De los Reyes's teammate in the Mixed Team, was 37th, Marianne Dacumos was 44th and Mhay Ann Linda 53rd.
Quynh gained from his stage win by claiming third place in the general classification still dominated by Thais Batriya Chaniporn and Somrat Phetdarin.
Japanese Shoko Kashiki was relegated to eighth in the overall individual race after finishing 27th in the stage,
Dacumos stood at No. 17 in the general classification and so did Velasco at No. 22 and De los Reyes at No. 24 for Team Philippines fielded by the PhilCycling in preparation for the Cambodia 31st Southeast Asian Games and supported by the Philippine Olympic Committee, Philippine Sports Commission, Tagaytay City, MVP Sports Foundation, Standard Insurance, Excellent Noodles and 7-Eleven.
Krog, meanwhile, rose four rungs to 42nd and Linda five places to No. 55, but not Rombaon (30 from 29) and Sabado (31 from 30).
Team Philippines was again seventh 11:56 behind stage winner Cong Ty Cp Tap Doan Loc Troi (10:39:01) of Vietnam.
Tuyen Biwase-Binh Durong also kept the top spot in the team general classification with Team Philippines more than 38 minutes behind at No. 7.
Eighteen teams—six foreign squads including Team Philippines—are vying in the race organized by the Vietnam Cycling Federation to celebrate International Women's Day.
The race resumes with the 135-km Stage 7 fromPhan Rang City to Phan Thiết City (Bình Thuận).