by Dennis U. Eroa
PERSONALLY, the year 2022 was a heartbreaker. Things didn't go as planned and my life is darkened by despair and lost opportunities.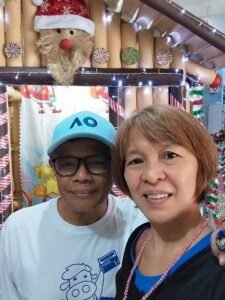 I must be brutally honest because the uncomfortable truth became reality in the year that will soon be a memory. Hit by COVID, a motorcycle accident suffered by my Zumba and TikToker wife, near death of my eldest son following an unfortunate accident while on board a cargo ship, and as everybody knows, I now belong to an elite but expensive group of chronic kidney disease warriors. I also lost a lot of friends due to a plethora of reasons but that's life.
The fight isn't over, though. Thanks to my well-knit family and the support of well-meaning friends, who lifted my spirits, I can take a u-turn and say goodbye to the street of sadness.
My faith in the Almighty is strong as ever and yes, prayers can indeed move mountains. Though my schedule is ruined by my dialysis treatment, I am proud to say that I realize that small and neglected things are important in our lives.
Simply put, we need to continue doing good to others in our simple ways. My finances are affected but nothing will give me greater pleasure than seeing that I put smiles on the faces of others, especially during these times of the rising cost of living.
Christmas, however, is the time of year when we forget our worries and reconnect with old friends and reconcile with our enemies. It's the season for joy and hope and the perfect time for giving to the less fortunate. A string of tragedies will not prevent Judgment Call from giving love to others and stressing to those infected with misfortunes that all is not lost and one must struggle to gain greatness.
Sincerely, I offer my apologies to those whom I offended but let's call a spade a spade. I'll continue my crusade to right the wrongs in Philippine sports. To stay silent is to condone the wrongdoings in Philippine sports. That's the way it is.
May I also take this golden chance to express my gratitude to the management and staff of ARCC Dialysis Center in Olongapo City for their genuine care, to workaholic Department of Social Welfare and Development Secretary and ACT-CIS chairman Erwin Tulfo, Philhealth, PCSO, Olongapo City Hall, Malasakit Center of Sen. Bong Go, athletics chief Terry Capistrano, Johnny Air Cargo's Johnny Valdes, Blackwater's Dioceldo Sy, the PBA, the Philippine Sportswriters Association, fellow sportswriters, members of the Holy Spirit chapel in New Cabalan, Olongapo City, PTV 4 and Sportsbytes mastermind Brian Yalung and other individuals here in abroad for their prayers and support. Truly, life is worth living with your around.
No worries, Tuloy na tuloy pa rin ang Pasko.
PSC chair Eala inducts TOPS officers
No sir, the Tabloid Organization in Philippine Sports isn't a rival of the more-established and well-known Philippine Sportswriters Association. Here's the glaring fact. Members of the TOPS remain with the PSA which is presently headed by the well-natured Rey Lachica of Tempo. Years back, some ancient members of the PSA suggested that TOPS members be axed from the PSA list of members but sanity prevailed and the move didn't prosper. The PSA is the PSA.
I was one of the prime movers of TOPS along with Ed Andaya, Edwin Rollon, and Danny Simon. Sadly, there was a falling out and Andaya, known for his principled stand, left the group.
TOPS, however, remains and continues to give sports personalities a platform to promote their projects and other activities. Friendships are forged and sad to say, friendships are also affected within TOPS. I believe that these are all part of growing pains. Sometimes, things can get stormy but in the end, we realize that calm and measured decisions will come out to benefit the group.
Recently, TOPS held the oath-taking of its officers. No less than the pro-active chairman of the Philippine Sports Commission inducted the officers headed by Beth Repizo Lacson of Pilipino Star Ngayon.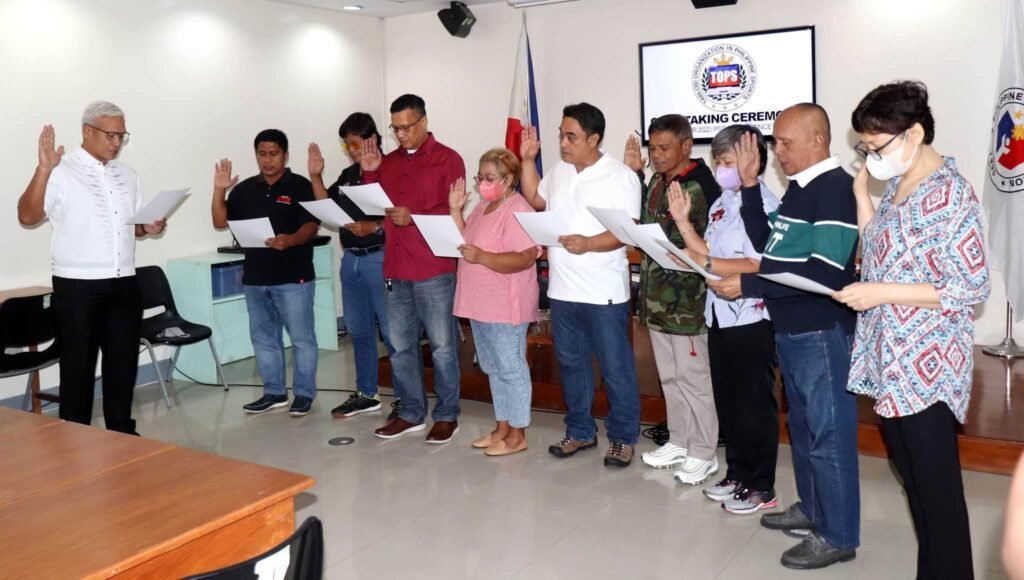 Those in attendance were officers Nympha Miano Ang, Enrico Navarro, Zdref Delos Santos, Jeff Venancio, Henry Vargas, Gellie Villota, Edwin Rollon, Ether Genuino, Danny Simon and yours truly. Fred Nasiad of the Manila Times failed to arrive due to work-related reasons.
Cheers to TOPS.
ERIC BUHAIN must lead swimming
Olympian and well-loved Batangas Representative Eric Buhain must take the challenge of leading the controversy-marred Philippine swimming situation. No doubt, with his love for the sport and ability to unite various factions in the swimming community, Buhain is fit for the swimming presidency. Everybody knows that the ruling International Swimming Federation popularly known as FINA based in Lausanne, Switzerland stripped Philippine swimming head Lani Velasco of her power due to numerous complaints and blatant disregard for FINA's requests and by-laws.
During the time of Buhain, Akiko Thompson and other nationals, the Philippines was feared not only in Southeast Asia but in Asia. Then, the great slide happened due to mismanagement and warring factions.
The sacking of Velasco is also a victory for the illustrious Susan Papa of the Philippine Swimming League. She fought against the leadership of Velasco but sadly Coach Susan passed away before FINA's decision. The PSL up to now is ably supported by former Senator Nikki Coseteng.
Under the tutelage of Papa, young swimmers like Jas Mojdeh, Marc Dula and now UST star Aishel Cid Uy blossomed. Countless swimmers who will soon carry the torch for Philippine swimming were guided by Papa.
I'm sure coach Susan is smiling from heaven.
Hidilyn's magic overshadows the prices of onion
Thanks to Hidilyn Diaz-Naranjo, the Philippines continues to hug the limelight in the world's sporting arena. Forget about the skyrocketing price of onions and basic goods. let us delight in Naranjo's latest victories in the International Weightlifting Federation World Weightlifting Championships in Bogota, Colombia.
By waltzing to victories in Bogota, the country's first Olympic gold medal winner completed her treasure hunt. The Southeast Asia, Asian, Olympic is now a world champion.
Though her stint in the 2024 Paris Olympics remains unsure due to the scrapping of her pet 55 kgs weight category, suffice to say that the Air Force officer has already done her part in promoting the goodness of the country.
PSC chairman Jose Emmanuel "Noli" M. Eala lauded Hidilyn and reiterated the agency's whole-hearted support. Eala says Hidilyn remains the benchmark by which every weightlifter and Filipino athlete must measure themselves against.
''The PSC will forever be proud of Hidilyn as the epitome of a great champion and will always provide support in her continuing quest to bring honor to our country. Mabuhay!"
Not to be outdone, the Philippine Olympic Committee president and Rp. Abraham Tolentino said the nation is forever grateful to Hidilyn.
"We are truly grateful to Team HD for this is a result of hard work … a combination of determination, continuous training and confidence … and she knows that there are people behind her who truly supports her."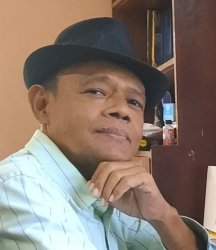 Latest posts by Dennis Eroa
(see all)