Top seeds Johnny Arcilla and Jonard Joven lived up to their billing as they smashed Mario and Reymart Sabas, 6-0, 6-2, on Saturday, Oct. 22, that set in motion their three-peat feat bid in the men's doubles of the 39th Philippine Columbian Association Open Tennis Championships at the Plaza Dilao indoor shell court in Paco.

It was an impressive start for the duo of Arcilla and Joven, who hail from Butuan City and Sultan Kudarat, respectively, as they seek a third straight doubles crown since reigning supreme in 2018 and 2019, or just before the COVID-19 pandemic happened.
They play the winner of the duel between the tandem of Alex and Jules Lazaro and the duo of Luis Assitio and Jerry Bernabe, which was being played at press time, tomorrow in this nine-day meet sponsored by Smart/PLDT, official ball Dunlop, Manila councilor Jong Isip, San Jose Salt, W. L. Food Products, Palawan Pawnshop and Pagcor.
"We've been partners for five years now," said the 42-year-old Arcilla, who likewise jumpstarted his title bid in the men's singles by walloping John Jeremiah Tomacruz, 6-2, 6-2, Saturday.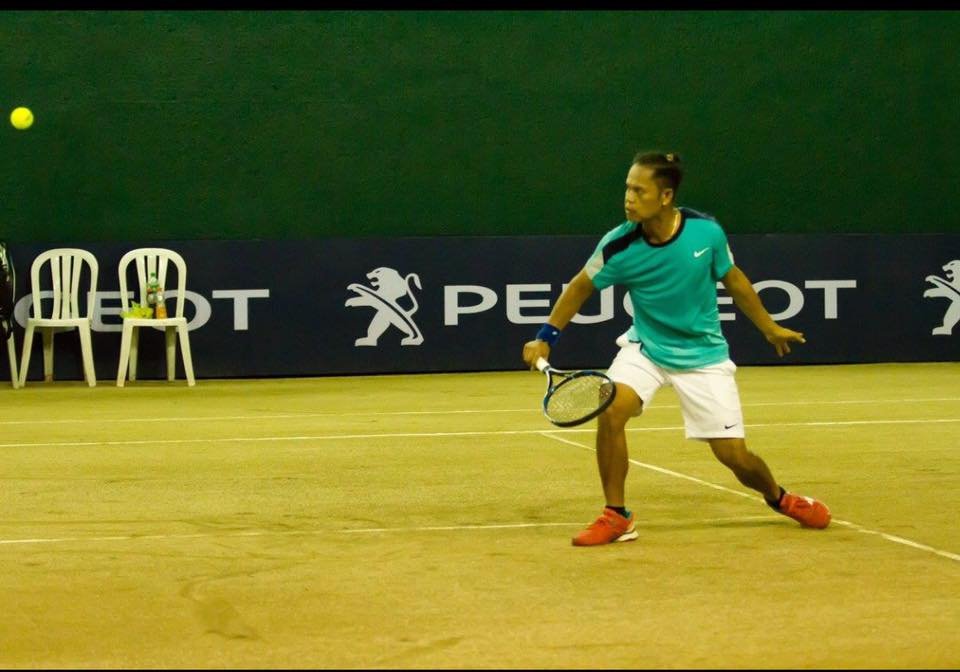 Also advancing were Kristian Tesorio and Rafael Liancgo, who downed Rollie Anasta and Jeson Blando, 6-1, 6-3; Abdulquohar Allian and Argil Lance Canizares, who edged Bruce Ivan Valenzuela and Jose Gadon, 5-7, 6-4, 13-11; Andrei Cagmat and Elvin Geluz, who humbled Joseph Victorino and Roy Tan, 6-3, 2-6, 10-8, John Jeric Accion and John Altiche, 6-0, 6-1 winners over Alfonso Villar and Jan Latrell Javier; Heinz Carbonilla and Lajer Gonzaga, who turned back JD Benitez and Hilbert San Jose, 7-6 (2), 6-4; and Jose Antonio Tria and Bryan Saarenas, who slammed Jeffry Villanueva and Mitchie Frencillo, 6-3, 6-2.
Qualifiers Jude Padao and Harvey Gilbuena outlasted lucky losers Tavyn and Brysl Libao, 5-7, 6-1, 10-4, and Alexisn Acabao and Erik Tangub, who also made it through the main draw via the qualifiers, overcame Rucel Cero and Ibarra Ortega, 6-1, 2-6, 10-6, to likewise barge into the next round.
Meanwhile, the women's singles unfolds today with top seed Marian Capdocia battling Chloe Mercado at 11 a.m. and second pick Janella Rose Prulla tangling with Elizabeth Abarquez at 12 p.m.
On Saturday night, Indian Muthu Aashitiya Senthilkumar bested Loucas Fernandez in marathon 6-3, 4-6, 7-6 duel while Spaniard Guillermo Olaso smashed Jarel Edangga, 6-1, 6-3, to spearhead the foreign challenge in the men's singles.