by Dennis U. Eroa
They only have wonderful, memorable words for the Games and Amusements Board chaired by Abraham "Baham" Mitra.
And why not? For the second time, the ruling World Boxing Council selected the GAB as the Commission of the Year in the 59th WBC Convention being held in Mexico City.

In recognition of his pioneering efforts, Mitra was also elected as a permanent member of the WBC Board of Governors.
This meant, GAB, which also won the much-coveted award in 2017, bested not less than 160 countries as the best in the world when it came to supervising the delicate world of professional boxing.
WBC President Mauricio Sulaiman didn't hide his admiration, praising the efforts of Mitra to keep Philippine pro boxing and other professional sports afloat amid the pandemic. Sulaiman specifically pointed out the GAB initiative of getting a portable brain scanner which will play a crucial role in preventing head injury and will ultimately save the lives of boxers.
"It's the first in the history of boxing. It's a trail blazing move," noted Sulaiman.
Dr. Paul Wallace, WBC, and California State Athletic Commission medical head described GAB as ahead of the game, acknowledging Mitra's pro-active style of administration.
Not to get all the accolades, Mitra highlighted the collective efforts of his office for the award and said the recognition is a fitting farewell and lasting legacy of President Duterte and the current board composed of Mario Masanguid and Eduard Trinidad.
Mitra, a well-loved former Governor and representative of Palawan, impressed the attendees by showcasing the tireless effort of the agency under the Office of the President to steer professional boxing to calm waters in the face of the coronavirus pandemic.
GAB with the help of the Department of Social Welfare and Development gave boxers free medical checkups and laboratory works for licensing, handed WBC financial assistance to former world champions, facilitated the drafting of safety protocols to restart not only pro boxing but other pro sports and other moves designed to make lives easier for pro sportsmen.
But the main reason for the award was GAB's deep concern for the well-being of the boxers. It procured the portable CT scan which is a big plus in preventing head injury which in turn will save lives.
In an earlier interview, GAB medical section head Dr. Radentor Viernes said the machine is a big plus in preventing ring injury because it will show before and after the fight whether something is wrong with the brain of the boxers.
"Thus, we can immediately send somebody to the hospital," Viernes said.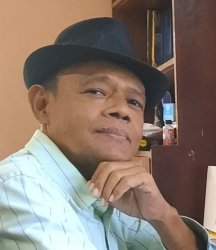 Latest posts by Dennis Eroa
(see all)