by Henry Liao
Finally.
Detroit Pistons guard Cade Cunningham, the NBA's No. 1 overall selection in this year's draft, finally made his NBA debut in a 110-103 home decision over the equally inept Orlando Magic.

Under a minutes restriction of 20-25 minutes, the 6-6 point guard started and finished with two points (1-8 FGA, 0-5 3FGA), seven rebounds and a pair of assists in 19 minutes.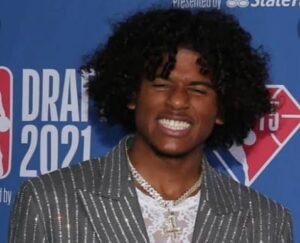 Cunningham had suffered a right ankle sprain in training camp and missed the entire preseason and the first four games of the regular season during which the Motor City unit went 0-4.
The Pistons, the last NBA team to register a win, thus avoided their first 0-5 start since 2012-13.
Forty years ago today, Isiah Thomas also made his NBA debut with the Pistons.
So far, the other top rookies have been averaging double-digit scores.
No. 2 pick Jalen Green, Houston's 6-4 shooting guard who owns gallons of Filipino blood in his veins, along with Utah's Jordan Clarkson, is norming 14.2 points, 3.8 rebounds and 2.6 assists for the Rockets.
No. 3 selection Evan Mobley of Cleveland, a 7-footer out of the University of Southern California, is registering per-game clips of 15.3 points and 8.2 rebounds for the Cavaliers.
No. 4 pick Scottie Barnes of Toronto, is hitting at a 17.7-point clip and hauling down 8.3 rebounds, The 6-7 forward is second to veteran OG Anunoby (18.5 ppg) in scoring on the Raptors outfit.
No. 5 choice Jalen Suggs starts for the Orlando Magic and is norming 13.2 scores, 3.3 boards, and 3.7 assists every time out.
No. 6 Joshua Giddy, a 6-8 guard out of Melbourne, Australia, is netting 10.8 points, 6.2 reebies and 5.6 dish offs as a starter for the Oklahoma City Thunder.
No. 7 Jonathan Kuminga of Golden State finally suited up for the first time as the Warriors whitewashed the visiting Oklahoma City Thunder, 103-82.
Kuminga had sustained a strained right patellar tendon in an October 6 preseason game with the Warriors. The 6-7 forward was fielded in by coach Steve Kerr in the final six minutes and got three points on 1-for-4 shooting.
The leading rookie scorer in the NBA so far is 24-year-old Chris Duarte, a 6-5 shooting guard out of Northwest Florida State (2017-19) and University of Oregon (2019-21) whom the Indiana Pacers drafted at No. 13 overall.
A Canadian-Dominican who was born in Montreal, Duarte is averaging 18.7 points, 4.5 rebounds and 1.8 assists in 36.5 minutes as a starter for the Pacers.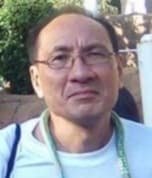 Latest posts by Henry Liao
(see all)