by Dennis U. Eroa
It takes me quite a while before I sing high praises for Gilas Pilipinas. While everybody is trumpeting to the world the achievement of the fresh, young and determined nationals, I controlled myself and didn't join the bandwagon of praise. I am not blinded by the feat because there are still gaps to be bridged. Tough choices must be made if we're going to regain respectability on the world stage.

My reason is quite simple: Trashing the so-called Korean curse is a wonderful achievement but we must not be overwhelmed by our victories in Clark because we are just starting to regain our footing in international basketball with the Gilas program. We should not get buried into an avalanche of praise and false thinking that we are now at par with the world's powerhouses simply because we've taught the Koreans a neat lesson in basketball, not once but twice.
It is gladdening to note that the mercurial Tab Baldwin and his group of assistant coaches turn days into nights in preparing the PBA-less squad for the Asia Cup qualifiers. Baldwin and his equally competent group created a system based not on an individual but on a group working as one efficient killing machine.
Sure, Samjosef Belangel's banked, off-balanced triple was a shot heard round the world but it must not be denied that he and RJ Abarrientos orchestrated the plays very well throughout the qualifiers. Dwight Ramos excelled even as Kai Sotto, Ange Koume, Carl Tamayo and Justine Baltazar showed nerves of steel in Clark.
Blame the language barrier, but it isn't true that South Korean coach Cho Sang –Hyun a former national player himself belittled Gilas' twin wins. Simply put, we must be humble in victory and focus on more important things other than bashing the Koreans. Let me tell you this: the Koreans are now scratching their heads after tasting the might of Gilas but let's leave it at that.
For the greater good, we must continue the gains of the Clark experience. We should not be drowned in a sea of ecstasy. We've beaten the proud Koreans twice and as expected bamboozled Indonesia but there's a lot to improve and must know how to spend our newfound basketball treasures wisely.
There is a need to get a good grip of the present situation and I am not going against the wisdom of Baldwin, who has declared that there's be no more changes in the present lineup going into the Olympic qualifying tournament this month at Belgrade. He knows what he's talking about.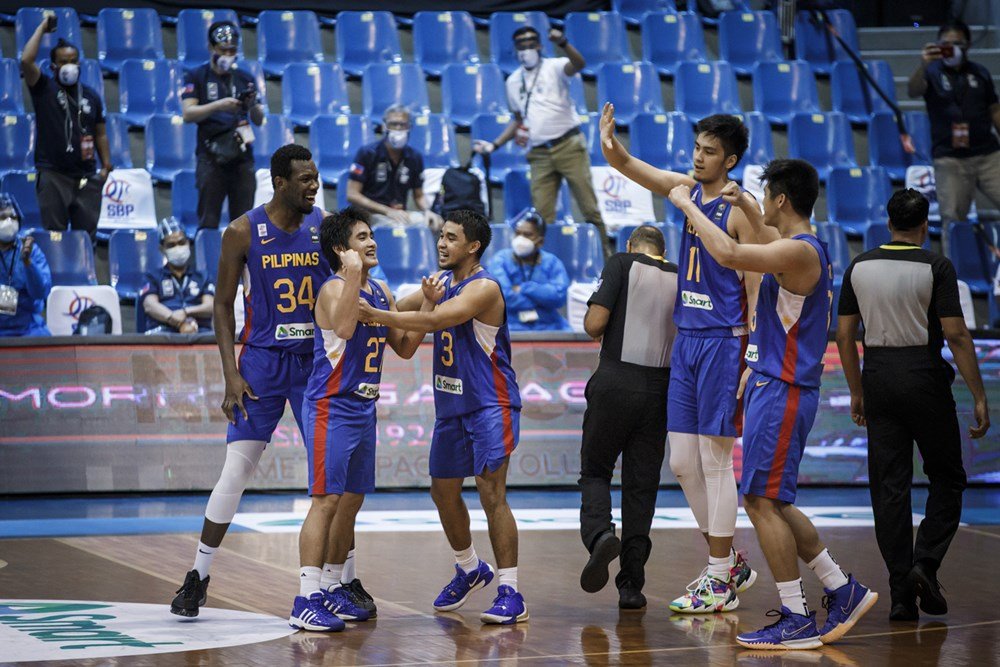 If Gilas created the Clark surprise, then we are all in one hoping for the ''Great Belgrade Miracle.'' The Philippines, after all, will have to contend with the likes of host Serbia and the deadly Dominican Republic in the Olympic qualifiers.
Tall order? The more appropriate team is making it to the Olympics is seemingly an unreachable order to the tune that if ever we complete this task, it is but proper that a national Day of Jubilation must be declared by the government.
Former Philippines coach Rajko Toroman, who is now trying to resuscitate Indonesian basketball, was correct in cautioning all of us not to expect a Serbian miracle, but he was quite right in saying that the experience will serve Gilas well.
The hope for a Serbian Miracle may turn out to be the Serbian Tumble for Gilas but I am not going to get mad. Unhappy maybe, but I'm fairly confident that Ramos and company will not go down without giving it their best. If I may add, we can expect the unexpected in Belgrade.
By besting the Koreans, we put ourselves in a position to make an impact at the Asian level, but let us not kid ourselves. China remains tops, while Japan if it will field a complete team with Rui Hachamura of the Washington Wizards should not be discounted, Korea is certainly back on the drawing boards after the humiliation and there is the gigantic presence of Iran, which joined gold-medal favorite United States and France in the group stage of the Tokyo Olympics.
Our sumptuous talents gave us something to forget our worries in this time of the pandemic but this doesn't mean we're already SOMEBODY. I would like to think that we're ON THE WAY.
We need to distance ourselves from having a false sense of security. Focus on the positives so that we can continue to maintain our temperature of joy and respectability. Success is FRAGILE.
I'm just glad that Baldwin will say YES to this observation.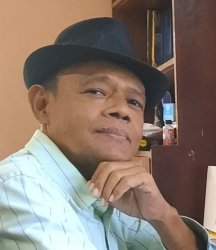 Latest posts by Dennis Eroa
(see all)