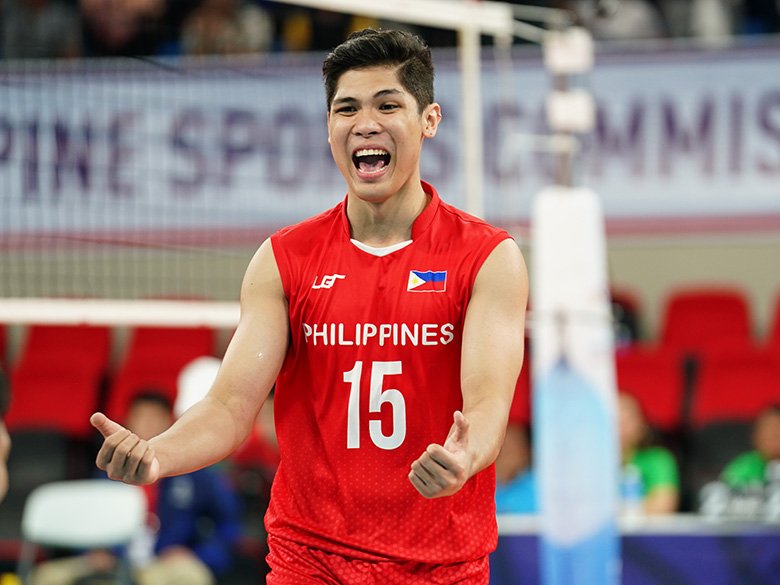 by Dennis U. Eroa
Once upon a time, Marck Jesus Espejo dreamt of becoming a basketball star. But as luck would have it, Espejo, then a budding athlete from the Concepcion Elementary School in Marikina Cty, wasn't destined to dribble, shoot, commit a traveling violation or even dunk the ball. Turned out, he was headed to superstardom using a ball smaller than a basketball.

Espejo, son of a housewife and an electrical project officer based in Guam, said a hoop incident led to a U-turn in his priorities. He got injured after landing awkwardly while trying to stuff the ball in a pickup game. His pride wounded, Espejo, then a grade-schooler, decided to shift his focus in volleyball.
That decision turned out to be golden.
Now a robust 6-foot-3 young man, Espejo's emerging as the country's top volleyball draw in the men's division. Easily, he and another standout Bryan Bagunas are being hailed by jaded observers as heroes of Philippine volleyball which are slowly regaining its popularity among the fans.
Espejo's the Rocketman of the national team. His attacking power is awesome, a source of punishment, against the country's rivals.
Espejo, 24, who plays for Cignal HD Spikers, is a born winner. After making waves in the Palarong Pambansa, veteran mentor Oliver Almadro recruited him to Ateneo in 2013. The Eagles won three UAAP titles as Espejo, known for his humble ways, decimated the opposition en route to winning numerous Most Valuable Player awards. He graduated last 2018 with a degree in AB Interdisciplinary Studies, Tracks in Communication and Information Design.
''I'm very thankful for Ateneo and my coaches for giving me the opportunity to shine,'' said Espejo, who also credited his teammates for their victories. Ateneo also triumphed in the Spiker's Turf and Premier Volleyball League. He also gained knowledge from his earlier coaches namely Efren Amorato and Ramil Bataller.
After his collegiate career, Espejo helped Cignal HD win numerous titles in the Spikers Turf of the PVL and the Philippine Super Liga but his popularity got a major boost when he sizzled in the Manila Southeast Asian Games with his rocket-like spikes. In a huge development, the nationals were able to get the silver medal after shocking favorite Thailand in the semifinals before a jampacked crowd at the Philsports Arena in Pasig City. Indonesia won the gold. The Thais were actually gunning for the five-peat as the Filipinos won its first medal since the 1997 edition hosted by Indonesia.
He isn't affected by the fact that women's volleyball is more popular than the men's side.
''It is what it is. The volleybelles worked hard to gain popularity. On our part, we need to do our best to continue to improve our games,'' said Espejo, whose favorite volleyball player is Brazilian standout and Olympics and World Championship gold medalist Dante Almaral.
Due to his immense potentials, Espejo saw action for one season for Oita Miyoshi Weisse Adler in the V-League, top tier of Japanese volleyball. Cardiologist Atsushi Miyoshi founded Oita in 1994. Recently, Bagunas, a standout out of National University, served as one of Oita's imports in the V-League.
After his Japanese stint, Espejo, who actually started his Spiker's Turf career playing for the Cagayan Valley Rising Suns, donned the colors of Bangkok-based Visakha in the Thai League. After Visakha, Espejo thrilled the fans in the Middle East as an import for Bahraini club Bani Jamra. These were remarkable feat but Espejo continues to think big. He is not slowing down, making sure that there'll be no missed opportunities.
The tasty idea of competing with the world's best players on a bigger stage remains deep in Espejo's mind. Given the chance, he will gladly pack his bags and play in Europe. I also want to return to Japan. '' Personally, I want to continue playing abroad especially at the CEV Champions League in Europe. I'll do everything to reach my dream. Here, I want to help the Philippines win the gold in the SEA Games,'' said Espejo, the overwhelming choice of the Philippine Sportswriters Association as top male volleyball of the year in 2018 and 2019. He was also Guidon's Moro Lorenzo Sportsman of the Year in 2014.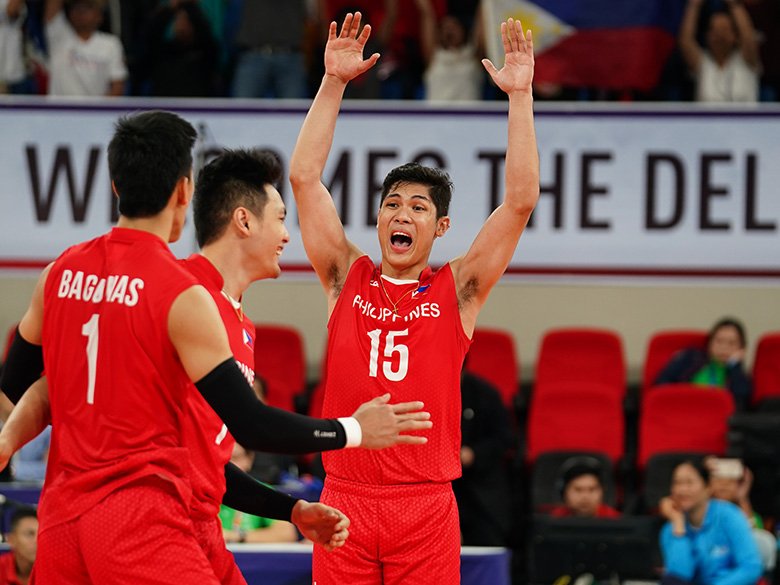 Espejo relaxes by listening to music and when not training he loves to play video games. There's no special training program for him but he strictly follows instructions from Cignal's conditioning coaches. ''I always practice hard.''
Inspired by his family, Espejo, who was once romantically linked to De La Salle U standout Kianna Dy, said he is very thankful for the support he's getting from his fans. Espejo has thousands of followers and the number is growing.
It's a no-brainer that Espejo will see action for his third SEA Games in Vietnam this December as he was able to join the tryouts ordered by the Philippine National Volleyball Federation at the Subic Bay Freeport Zone recently.
After that silver medal finish, expectations are high for the nationals. There's no room for mistakes but Espejo's not pressured by the enormity of the task ahead.
''Pressure is always around in our everyday lives. But my teammates and I are determined to surpass the silver medal we've won here,' said Espejo. "Volleyball is a team sport and everybody must contribute,'' said Espejo.
With the Rocket man, the future of Philippine volleyball is going smashingly well.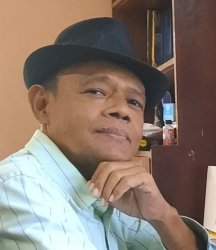 Latest posts by Dennis Eroa
(see all)