by Vincent Juico
Toshiki Sato was discovered by 10-year NFL veteran Nick Novak training on a football pitch or a soccer field depending on what floats your boat, so Sato and Novak had a conversation and the rest, as they say, is history.

Sato was the 16th pick of the second round of the CFL (Canadian Football League) draft by the Toronto Argonauts and according to my good friend and professional sports agent Bo Navarro, Sato will be making a substantial amount of money on a short term contract.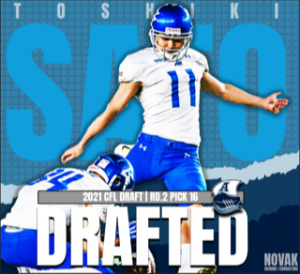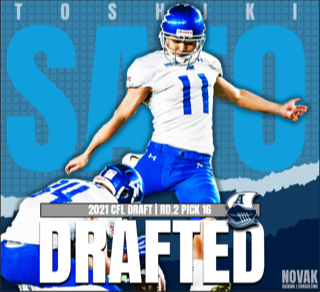 Because of the outbreak, NFL teams have been forced to look for alternatives, alternatives meaning looking outside the US in search of kickers. Be it onside kickers or punt kickers or field goal kickers for extra points. Every point counts in the NFL and as Al Pacino said in the football movie "Any Given Sunday", "You find out life's this game of inches. So is football. Because in either game, life or football, the margin for error is so small — I mean one-half a step too late, or too early, and you don't quite make it. One-half second too slow, too fast, you don't quite catch it."
The same applies to kickers, you can't kick too far left or too far right or else you'll miss the goal post. That's inches to the left and inches to the right. Points coming from kickers are so valuable, they could mean the difference between winning and losing, and, figuratively speaking, between living and dying.
Novak is Toshi's kicking coach and others have been taken under the wings of one of the best kickers to ever play football.
Nick says Toshi has the mindset of hard work, perfection and never giving up which is the same mindset he looks for when scouring the globe for potential NFL kickers.
Nick Novak and Bo Navarro were one in saying that, in sports, it's not a lack of talent, but a lack of opportunity. Both gentlemen present a chance for those who think they have a strong leg and to go along with a strong foot for a once-in-a-lifetime opportunity to play in the NFL.
Nick says part of the pipeline is an Irish rugby player who has a chance to play in the NFL. For football and rugby players out there, you won't lose anything if you give it a shot.
Both Novak and Navarro said the initial reaction and reception by NFL teams upon the idea of getting kicking talent outside of the US was that of "Joy". Teams, regardless of whatever sport, will jump at any chance or opportunity to improve at any position to put themselves in a position to be successful.
I'm very honored to join Toronto Argonauts @TorontoArgos
I am grateful to all of the people who supported me to get here.
I understand what to do.
Go Argos!!!!@CFL pic.twitter.com/KhlvvNtSGO

— Toshiki Sato (@Toshikicker16) April 15, 2021
Both men now have their sights set on getting a Filipino kicker, not a Filipino-American kicker into the NFL, but a homegrown Filipino.
Again, to football players and rugby players out there, if you think your leg and your foot have what it takes to kick your way into the NFL, I'd seriously consider it if I were you.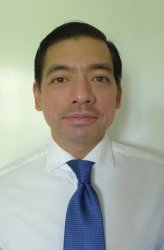 Latest posts by Vincent Juico
(see all)