1,256 total views, 1 views today
by Henry Liao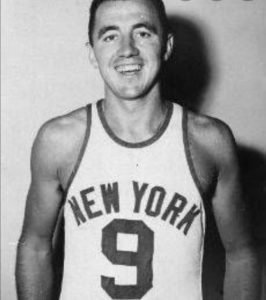 The 14th of February has always been a special day for lovers, friends and family for it is Valentine's Day.
Roses or chocolates, some of the most stunning individual performances in National Basketball Association (NBA) history have come on Valentine's Day.

The love-fests included, among others, three 50 points-or-more performances and four triple-double games by players of all sizes and shapes.
Cupid rejoiced when 6-4 New York Knicks guard Richie Guerin torched the visiting Boston Celtics with 51 points (on clips of 23-for-36 from the field and 5-for-6 from the free-throw line), 10 rebounds and six assists in a 125-112 victory at the old Madison Square Garden, offsetting the 18-point, 26-rebound performance of Celtics center Bill Russell in a maximum 48 minutes.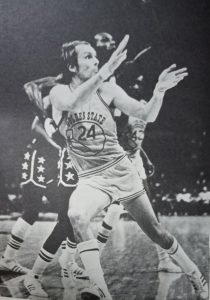 For the well-loved Guerin, a native New Yorker, it was the second-highest output in his 13-year NBA career (1956-70), trailing only his 57-point explosion in a game against the Syracuse Nationals in 1959.
Still, the 51-pointer was the highest by any player on Valentine's Day.
In 1967, Rick Barry of San Francisco (now Golden State) Warriors received a lot of love from the Boston Celtics, allowing the 6-7 forward with the underhanded free-throw stance to get away with 50 points en route to a 128-122 victory over the Celts in Oakland, California.
Barry, who eventually sent three sons to the NBA (unprecedented in league annals), went 16-for-32 from the field and 18-for-19 from the charity stripes while also gathering eight boards and five dimes in 45 minutes.
In 2018, Kevin Durant celebrated the day of love as a member of the Golden State Warriors. Despite tallying 50 markers in just 37 minutes, the 6-10 forward's Warriors came out on the shorter end of the stick as the Portland Trail Blazers triumphed, 123-117, at home.
Durant, who relocated to the Brooklyn Nets in 2019, shot 17-for-27 from the field, including 6-for-14 from three-point range, and was a perfect 10-for-10 from the charity stripes. The Washington, D.C. native also collected seven rebounds and six assists.
Lilliard spoiled Durant's day by chalking up 44 points and eight feeds in 40 minutes.
+++
In 1964, the "Big O" Oscar Robertson of the Cincinnati Royals (originated from Rochester, New York as the Rochester Royals and then became the Sacramento Kings following their Cincinnati, Ohio tenure) racked up 29 points (11-23 FGA, 7-10 FTA), 21 assists and 11 rebounds in a 126-114 victory over the New York Knicks at the Cincinnati Gardens. It was one of his multiple triple-double games on Valentine's Day.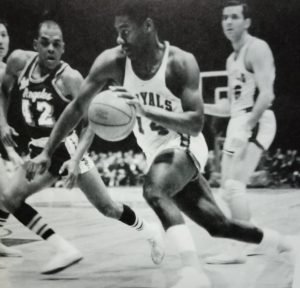 The first tall point guard in NBA history at 6-5, the Charlotte, Tennessee native is the all-time league leader in triple-double games at 181, donning the colors of the Royals and Milwaukee Bucks from 1960-74. He earned his lone title ring with Lew Alcindor (later known by his Muslim name Kareem Abdul-Jabbar) and the Bucks in 1971.
Robertson also is one of only two men to register a 20-point, 20-assist game on the Day of Hearts. The other is Utah playmaker John Stockton, who chalked up 22 points and 21 dimes in the Jazz's 119-105 decision over the visiting Denver Nuggets on February 14, 1989.
In 1966, the hulking Wilt Chamberlain also recorded a triple-double on Valentine's Day, collecting 41 points (16-18 FGA, 9-17 FTA), 23 rebounds and 13 assists in the Philadelphia 76ers' 149-123 home shellacking of the Detroit Pistons at the Convention Hall. A stats line of 40-20-10 was something that only the 7-1 mastodon was capable of pulling off.
Two decades after Chamberlain's feat, there was Boston's Larry Bird also collecting a T-D on Lovers Day. The 6-9 forward from Indiana amassed 47 points (21-34 FGA, 3-3 3FGA, 2-3 FTA), 14 boards and 11 assists in 49 minutes as the Celtics scored a 120-119 overtime victory over the Portland Trail Blazers in Rain City.
Larry Legend netted 20 of his 47 markers with the use of his left hand off every non-jumper.
In 2019, while still pledging loyalty to the Oklahoma City Thunder, Russell Westbrook became the fourth and most recent player to post a triple-double on Valentine's Day. The 6-3 guard logged 44 points (18-30 FGA, 4-12 3FGA, 4-4 FTA), 14 rebounds and 11 dimes in 39 minutes against New Orleans but his performance was put to waste when the host Pelicans won, 131-122, behind the combined 65-point effort of Julius Randle (33, now with New York) and Jrue Randall Holiday (32, now with Milwaukee).
Westbrook, who along with Robertson and Chamberlain had multiple T-Ds on Valentine's Day, was the second player after Robertson (1961-62, Royals) to average a triple-double for a season with the Thunder in 2016-17 and made history when he duplicated the feat in each of the next two seasons with the same club.
A native of Long Beach, California, the 32-year-old Westbrook is currently in his first season with the sad-sack Washington Wizards following a year's failed experiment with the Houston Rockets in 2019-20 during which he played second fiddle to three-time NBA scoring king James Harden, who himself was shipped out to the Brooklyn Nets last January 13.
One other player, underpublicized as he was, nearly pulled off a triple-double on the Day of Hearts. Theo Ratliff, a 6-10 center-power forward from the Atlanta Hawks, came within a shot block of a T-D when he totaled 16 points, 14 rebounds and nine swats in 41 minutes against the Indiana Pacers.
His performance went for naught as the host Pacers triumphed, 98-97, in overtime on a trifecta by Reggie Miller in the final 10 seconds of the five-minute extension.
Ratliff, who played for 16 seasons (1995-2011) with nine teams – Detroit (twice), Philadelphia (twice), Atlanta, Portland, Boston, Minnesota, San Antonio, Charlotte and the LA Lakers – never registered a triple-double in his NBA career although he topped the majors in blocked shots in 2001, 2003 and 2004.
Still, Valentine's Day will also be remembered for the day Michael Jordan's famed No. 23 jersey with the Chicago Bulls was lost in the locker room just before the team was to play the Orlando Magic. It turned out to a double whammy for His Airness as the Magic also recorded a 135-129 overtime victory.
In the game, Jordan was forced to wear a substitute No. 12 Bulls jersey without a name at the back. Until now, no one has admitted to the theft. Neither is it known who is in possession of the stolen jersey right now.
In an investigation by Sports Illustrated's Chris Johnson, it was found out that the jersey was stolen from the visitors' (Bulls) locker room at the Amway Arena sometime between the morning shootaround and when the Bulls arrived at the arena before the game at 4:30 p.m.
Another version of the incident came from the Magic's equipment manager and Director of Team Operations at the time, Rodney (Sid) Powell.
"People were accusing Magic personnel of stealing the jersey, cleaning crews, just about anyone working in the building that day, Powell recalled. "That morning, after their shootaround, their (Bulls) locker room was set up – every player's jerseys, shorts, warm-ups, everything laid out. The locker room door was dead-bolted, locked, and then we had a separate lock that we put on the door with a hasp. So there was only one person with a key to it. A couple of days later, they found out from security that one of their personnel had set up a plan to get the jersey, had gone through another locker room, climbed over the ceilings, came through a ceiling tile, grabbed the jersey, put it back in the ceiling. Planning for, I guess, a few days later to come back and get it after thinking no one would figure it out."
Regardless, Jordan was not a bit bothered by his nameless No. 12 jersey that Valentine's Day of 1990. The 6-6 shooting guard chalked up 49 points, seven rebounds and a couple of dimes in 47 minutes although the Bulls dropped the game against the Magic.
Jordan attempted 43 times from the field – second-most in a regular-season assignment in his NBA career – and made 21. He was 0-for-2 from the three-point range and went 7-for-10 from the charity stripes.
To this day, that stolen No. 23 jersey has never been found. Who did it? The mystery behind the incident remains.
It was one Valentine's Day game that Jordan probably has not forgotten. Then again, it was just a harmless blotch on Michael's distinguished resume for he went on to win six NBA championships in a pair of "three-peats" (1991-93, 1996-98) after the jersey mishap.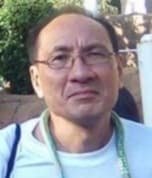 Latest posts by Henry Liao
(see all)