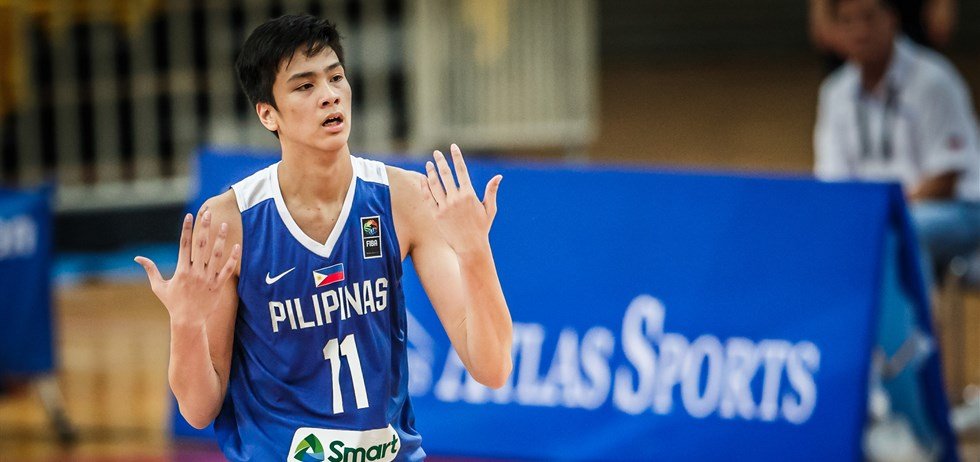 by Henry Liao
Three years ago, when he was still playing Juniors ball for Ateneo de Manila University in the University Athletic Association of the Philippines (UAAP), I had opined that Kai Sotto could be the first homegrown Filipino player to make it to the sport's ultimate forum, the National Basketball Association.

That, of course, was assuming he would tread the straight and narrow path in self-discipline and be given the unconditional guidance, of course.
In him, I saw a diamond in the rough that was capable of metamorphosing into a star down the road with a relentless work ethic and a non-toxic environment that is conducive to growth and progression.
Unlike Japeth Aguilar and Kobe Paras before him, Kai Sotto was not simply a walk-in, trying his luck in American basketball.
He was a CHOSEN ONE, picked by the American hoop gods to be part of a Select Team renamed Ignite, which features the top youngsters from the 2020 U.S. high school class and elsewhere (including 6-10 Princepal Singh, another Asian prospect from India), that will play in the NBA G League, the NBA's official developmental league and deemed the alternative to those who decline to play college ball, during the 2020-21 season starting next month.
A substitute to the one-year-in-college rule required for NBA draft eligibility, the G League stint will serve as an apprentice for Ignite players who are expected to apply for early entry to the pro grab-bag that will be held sometime in August this year.
These elite teenaged players will play 10 to 12 exhibition games against traditional G League franchise teams and, if not for the COVID-19 pandemic, also lock horns with foreign national teams during the G League tournament to be held in isolation at the Walt Disney World Resort in the ESPN Wide World of Sports Complex in Lake Buena Vista in Florida.
This is the same bubble where the NBA resumed play from late July to mid-October a year ago to complete its 2019-20 season following the temporary suspension of activities in mid-March 2020 due to the coronavirus.
For those games and more (such as individual tutoring), the Ignite players will be paid salaries amounting to as much as $500,000 for the one-year apprentice.
Even before that Ignite invitation, Sotto had already caught the attention of U.S. pro scouts, and even NBA stars such as Brooklyn Nets superstar Kevin Durant, who is said to have been following Sotto on his Instagram.
And why not?
Sotto, who left for America two years ago, had attended The Skill Factory in Woodstock, Georgia to hone his emerging skillset and, to his credit, even secured MVP honors along the way.
It was a stepping stone and Sotto was right on track in his fondest dream to make it to the NBA. The scouts have seen something good in him – starting with his tall frame – and that was a major reason why he was among the newcomers SELECTED (emphasis is mine) to the Ignite team in the G League, whose 2019-20 campaign was not completed due to the pandemic.
Then one major basketball DECISION that Sotto may regret down the road arose. He decided to bolt the Ignite camp in Walnut Creek, California and came home to play for the Philippine national team in an Asian zone qualifying tournament to the 2023 FIBA World Cup in Clark, Pampanga.
It had nothing to do with nationalism or even patriotism for Sotto had already served the country well several times in major Asian and FIBA World Juniors competitions (at the Under-15 to Under-18 levels).
Furthermore, the qualifying games are meaningless in terms of qualification to the 2023 FIBA World Cup (more known as the World Basketball Championship before the 2014 edition in Spain). The Philippines, as one of the three host countries along with Japan and Indonesia, is automatically seeded into the quadrennial games two years from now.
Money? Need more money?
But Sotto would have been bankrolling anywhere between $200,000 to $250,000 with the Ignite squad – the amount of which is half of the top-of-the-line $500,000 that Fil-Am guard Jalen Green, who is expected to go among the first five in the 2021 NBA draft, is receiving.
Still, a whopping $200,000-$250,000 is cool, moreso in Philippine peso terms – and at this time of the pandemic – if my math calisthenics serves me well.
Did more money change hands with Sotto's decision? I wonder aloud.
It was said that playing time was scarce during the scrimmages at the Ignite's training camp in Walnut Creek, California. But that is not an excuse; it should never be. Or maybe it was because the games are to be held in a bubble?
Don't forget that Kai was among the few SELECTED for the Ignite team – let alone a non-American and from another continent. Surely this was because the G League bigwigs see in you a great potential to be drafted in the NBA.
Even with the limited minutes, Sotto can still improve his NBA stock with the quality of competitions in the G League.
Now that he has flown the coop, things would never be the same again even if Sotto later decides to return to Ignite.
Remember the saying, "out of sight, out of mind?"
Ignite coach Brian Shaw knows that things won't be the same even if Sotto later decides to return to the team. Basically, you will be treated more like a newcomer than a Prodigal Son.
The learning curve that you had painstakingly established and the training you rigorously underwent before could amount to nothing with the lack of continuity and progression under Shaw's program.
Then again, one can't teach height. Sotto is super tall at 7-3 and owns a 7-5 wingspan. And Sotto is turning only 19 this year. These are the advantages that no one can take away from Kai.
It was a once-in-a-lifetime opportunity for Sotto to be on the elite Ignite team but his handlers blew it. From my end, I see that Kai's handlers did not have his best interest at heart.
This was one "ugly" scenario that I had brought up three years ago when I declared that Sotto had the best chance to become the first homegrown Filipino to suit up in the NBA.
Back then, I had already been wary of the possibility of some people in Kai's circle taking advantage of him. What if shadowy figures join the fray and have their own agenda or ulterior motives, knowing that they have a potential goldmine in Sotto?
In fairness, I continue to believe that success has not gone into the head of Kai, who turns 19 on May 11. He seemingly still has the same cool demeanor but the dynamics of his career have since changed following his move to the U.S.
This reminds me of another athlete, a high-profile, Olympic-caliber boxer who sought to turn professional after serving his country well for several years and wanted to be handled by an international pro marketing group that would enable him to better the lives of his family.
He was given the runaround by his national sports association before it allowed him to walk away from its clutches.
The people who gave this boxer some hard punches appear to be the same ones now trying to control Sotto's basketball career.
It's so unfortunate for his chances now of being drafted by an NBA team come August have somewhat been jeopardized with his decision to leave the Ignite camp.
Broken vows, broken dreams? Hopefully not, for the sake of Filipino hoop fans who look up to Sotto as the next great hope of Philippine basketball.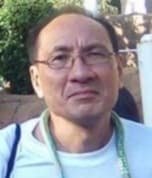 Latest posts by Henry Liao
(see all)