Backstopped by the son of an athletic legend and a new Fil-American recruit, the Philippines advanced to the finals of the 4×400 men's relay of the 2023 Asian Games after topping heat 2 at the Hangzhou Olympic Sports Centre Stadium on Tuesday, October 3.
Fil-heritage athlete Umajesty Williams led the charge of the Philippines with a team-best 44.16 seconds, followed by athletic great Isidro del Prado's son, Michael, who timed 45.88.
Joyme Sequita and Frederick Ramirez provided decent support at 46.74 and 49.37, respectively, as the Philippines ruled the heat with a new national record of 3:06.15.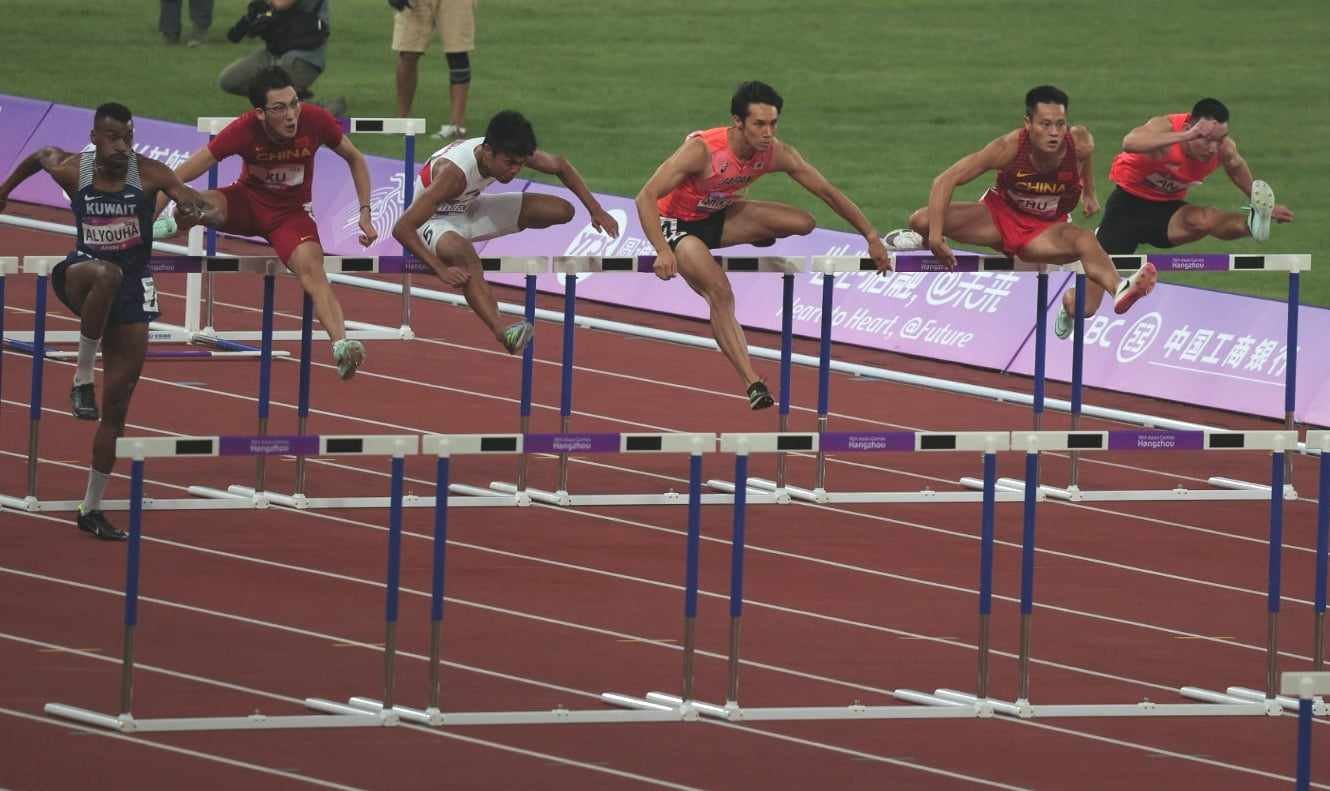 That proved enough to beat the 3:06.60 of fellow final qualifiers Sri Lanka and Korea (3:07.10).
The Philippines, the reigning 4×400 champion in the Southeast Asian Games, will have a repeat showdown in the finals at 8:35 p.m. on Wednesday against its SEAG runner-up Thailand (national record 3:06.96), Iraq (NR 3:07.58), Bahrain (NR 3:06.2), Korea (NR 3:04.03), India (NR 3:03.81), Sri Lanka (3:06.60) and Qatar (NR 3:01.00).
Also on Wednesday, the women's 4×400 Philippine team of Fil-heritage athletes Lauren Hoffman, Robyn Brown, Angel Frank and Maureen Maureen Schrijvers will clash with fellow Southeast Asian rivals Thailand and SEA Games champion Vietnam in the finals slated at 8:15 p.m. Also in the finals are India, Bahrain, Sri Lanka and Mongolia.