Gilas Pilipinas kept its medal hopes alive after staving off Iran, 84-83, in their quarterfinal showdown at the Zhejiang University Gymnasium of the 2023 Asian Games in Hangzhou, China on Tuesday, October 3.

The Filipinos squandered a 21-point lead and needed timely baskets from June Mar Fajardo and naturalized player Justin Brownlee to advance to the medal round.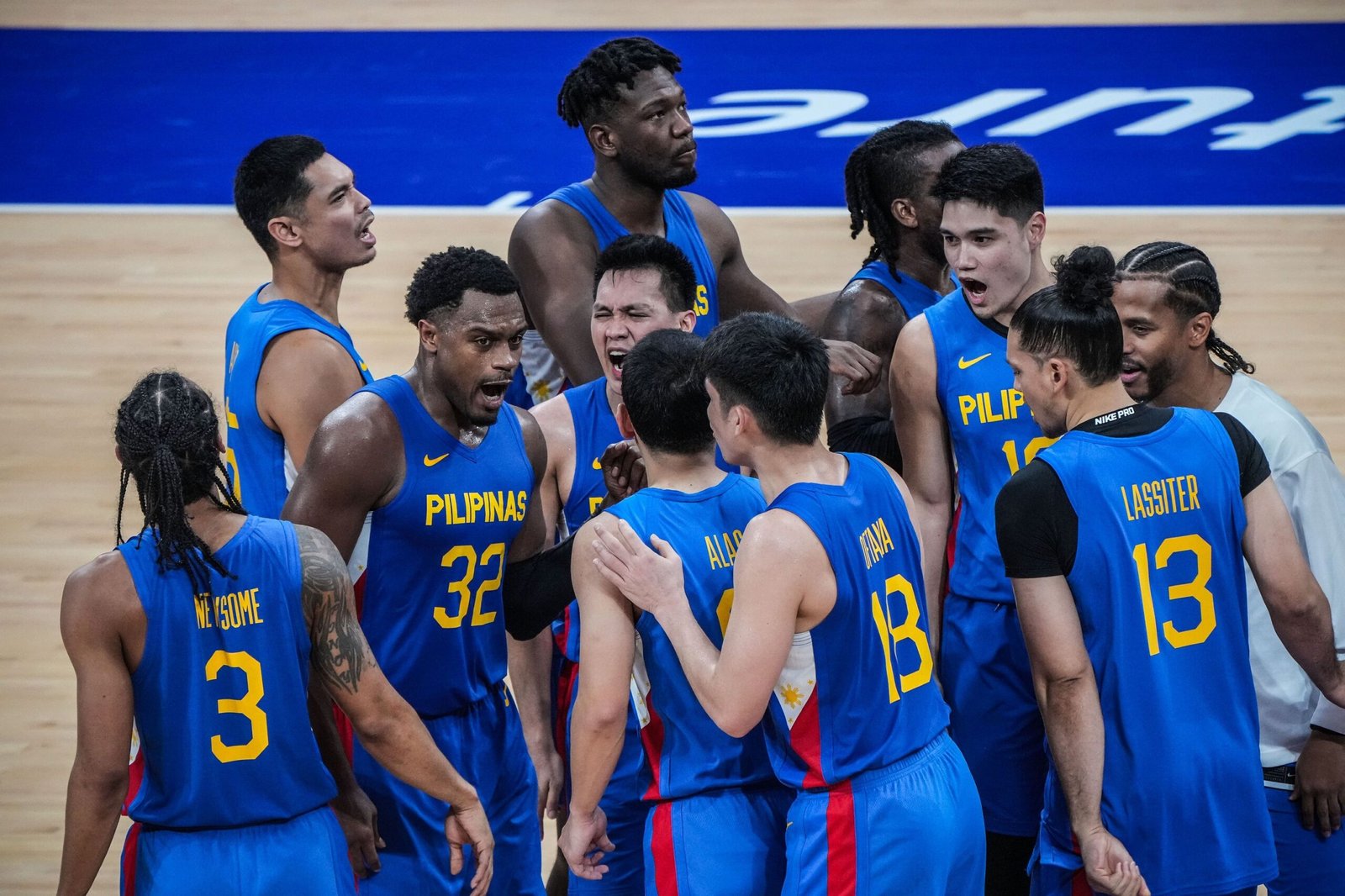 Iran, behind Matin Aghajanpour (three triples in the 4th quarter), Mohammandsina Vehedi (4 of 8 3s overall) and Navid Razaeifar (2 of 6 3s), conspired to bring down a double-digit third quarter Gilas spread, even taking the lead on a couple of occasions in the fourth quarter.
Losing the 21-point lead was not exactly a shocker to Gilas Pilipinas head coach Tim Cone.
"In the international game, things can turn on a dime, and this did in the fourth quarter," Cone said. "Luckily we had a big lead. We should have never put ourselves in that position, but that's the way these kinds of games are."
Brownlee led Gilas with 36 points but was held to the game-winning basket in the fourth quarter by a box-and-one defense thrown by the Iranians that stifled his movement through most of the second half.
Fajardo finished 18 points with 8 rebounds while Scottie Thompson added 11 points with 6 rebounds.
"I think we did a good job in the first three quarters. But when they threw a wrench into our plans with that box-and-one, we just kinda struggled," Cone added. "I think the Iranian coach did a great job bringing his team back."
Gilas now braces for host Chin which routed South Korea 84-70 in another quarterfinal pairing.
"We also played China in the semis 25 years ago," Cone pointed out. "But it's a totally different ballgame now, so we'll see."